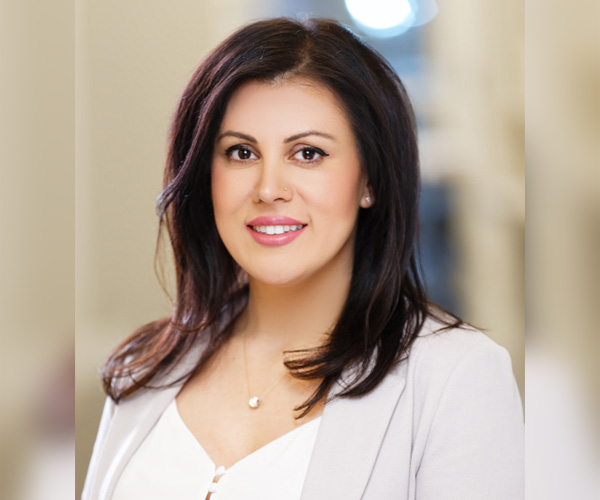 Southern Nevada Pain Specialists is now PriMMed. With our new name, and our new pain management clinic in Southwest Las Vegas up and running, we wanted to introduce, or reintroduce, some of the team members that patients visiting PriMMed can count on to help them lead healthier lives.
Patricia Ganja is a Physician Assistant at PriMMed where she works primarily at the practice's new Southwest Las Vegas clinic. Patricia is integral to the practice's efforts to help patients achieve a healthy lifestyle with comprehensive treatment models that provides an individualized management plan with a spectrum of treatment components.
"Our team works very well together and our new clinic is making collaboration an even more effective process," said Patricia Ganja. "We're excited about the move and looking forward to elevating our already world-class treatment of pain for our patients."
Patricia brings a technical approach, paired with compassion, to help patients of the practice change their lives and lifestyle by finding long-term solutions to chronic pain. Her efforts are a critical component in the team's physicians' ability to deliver the highest standards of care.
"Our physicians at PriMMed apply the most advanced modalities in pain management care to our patients the Las Vegas community", said Ganja "When you're able to help people lead better, more active and happy lives, it makes coming to work every day a joy,"
Patricia Ganja earned her Bachelor of Science in Biological Sciences from the UNLV in 2008. She later attended Touro University in Vallejo, California earning a Master of Science in Physician Assistant studies.
PriMMed (formerly Southern Nevada Pain Specialists) helps patients achieve a healthy lifestyle. Our advanced pain physicians tailor a comprehensive treatment model that provides each patient with an individualized management plan with a spectrum of treatment components. Call us at 702-798-0111 to learn more.